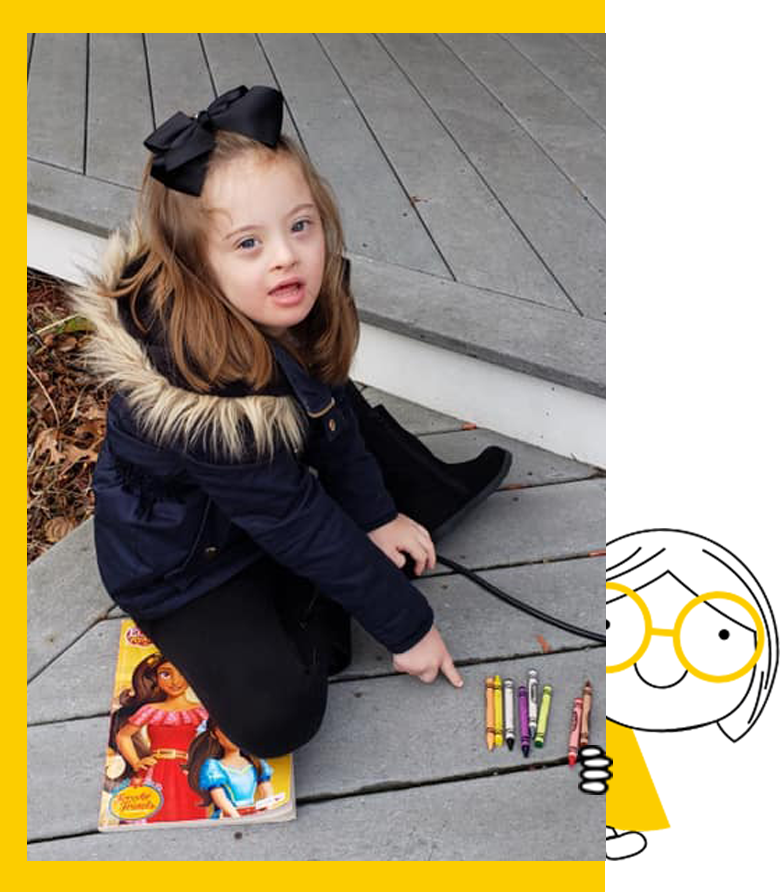 This is our Gabriella. She is 7 years old and in second grade where she is learning and growing so much. Although Gabby does not have much speech she is working hard everyday to communicate with others and has now begun learning sign language. She loves all her friends at school and is blessed to have some amazing teachers.
Gabby has a smile that can brighten up any room. Shes loving, beautiful, smart, sassy and gives the best hugs. She loves to swim and has started taking dance classes. She still has a very shy and stubborn side, but we love it. Her best friend is her little sister who is 5 years old. They are inseparable!
Down syndrome is not something anyone should fear but something you should embrace. We are learning from Gabby everyday and shes the best tour guide on this incredible journey. I know that she will continue to prove to everyone that she is capable of anything. We are honored that she was chosen to be a 2019 Ambassador for such an amazing organization.