Nationwide World Down Syndrome Day School Program Announced
Nationwide World Down Syndrome Day School Program Announced
Nothing Down, an international nonprofit for Down syndrome awareness, recently announced their annual World Down Syndrome Day Awareness Celebration & School Fundraiser. This is the third year for the nationwide school program that encourages acceptance, inclusion, and educates students on the beauty of differences. World Down Syndrome Day is celebrated every year on March 21 (3/21), the date representing the 3rd copy of the 21st chromosome in individuals with Down syndrome. This year, WDSD occurs on a Saturday, so participating schools will be celebrating the day on Friday, MARCH 20. As part of the school celebration, staff and students are encouraged to join people all over the world by wearing crazy, mismatched socks. Why crazy socks? Chromosomes are said to resemble the shape of socks. Wearing crazy, mismatched socks began as a way to start conversations about diversity, inclusion, and acceptance, and it has been embraced as a fun way to show support for individuals with Down syndrome. Schools that sign up for the Nothing Down program will receive fun activity packets that include age-appropriate activities for early elementary students all the way up to high school. These packets are designed to educate students on diversity, and to encourage them to embrace individuals of all abilities. The early elementary packet includes a Nothing Down book featuring 8 children and several adults with Down syndrome, and reinforces to children that we are more alike than we are different. The middle school and high school student packets include short documentaries showing the lives of several young men with Down syndrome- young men who are living their best lives- living independently at college, working fun jobs, and dating. The Nothing Down World Down Syndrome Day program does a great job of replacing negative perceptions that might be present while teaching students about the potential and abilities of individuals who are differently-abled.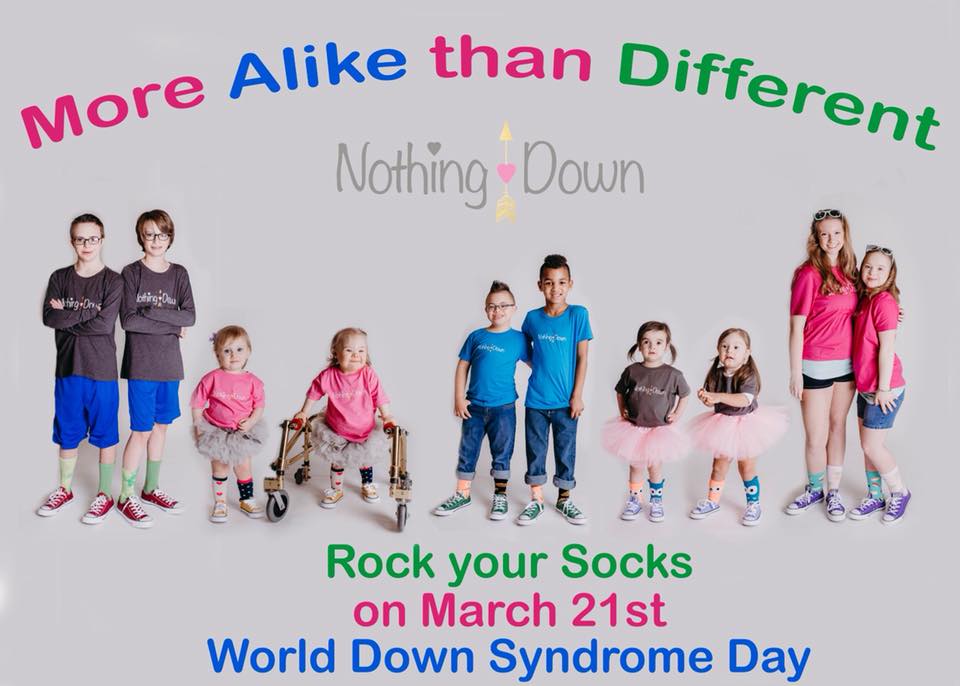 In addition to the big celebration on 3/20, the week is filled with activities and optional fundraisers. Both students and faculty love the entertaining options offered that raises money for both their school and for Down syndrome awareness. Participating schools receive 50% of all funds raised. Most schools who celebrate look especially forward to taking part in the nationally viral Nothing Down Pie Challenge. Students buy tickets and use them to vote for the teacher that they would like to see get "pied" in the face on 3/20. The pie challenge often takes place during lunchtime in the cafeteria, while some schools turn the event into an assembly, where the "lucky" teacher is pied by students, and is followed by viewing short films produced by Nothing Down. Students can also opt to raise money through a Penny Wars Fundraiser ("collecting change to create change!") while teachers and staff have a chance to get involved by participating in our "Dress Down Day" fundraiser.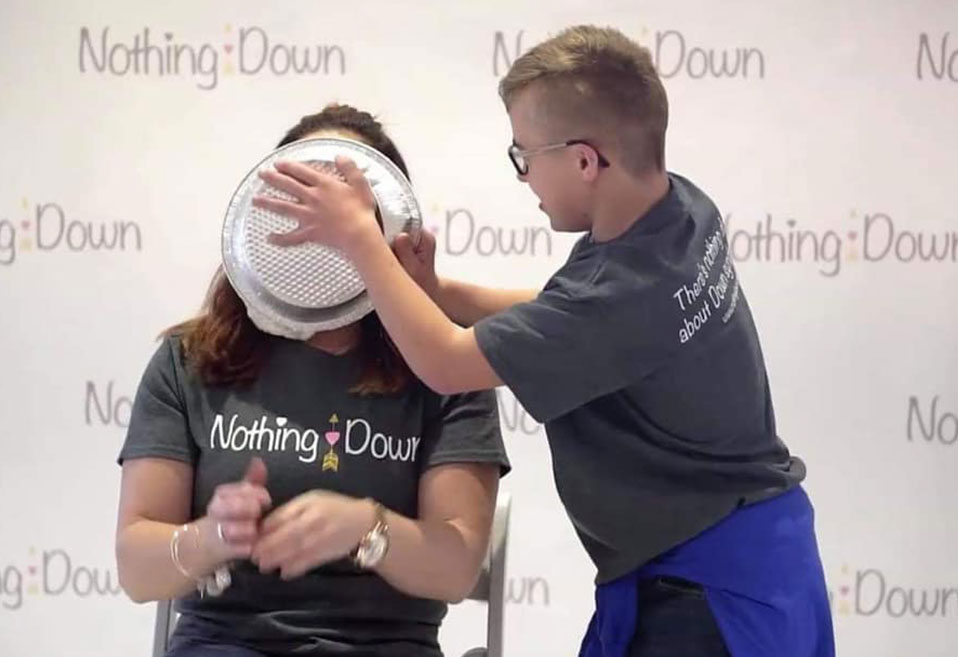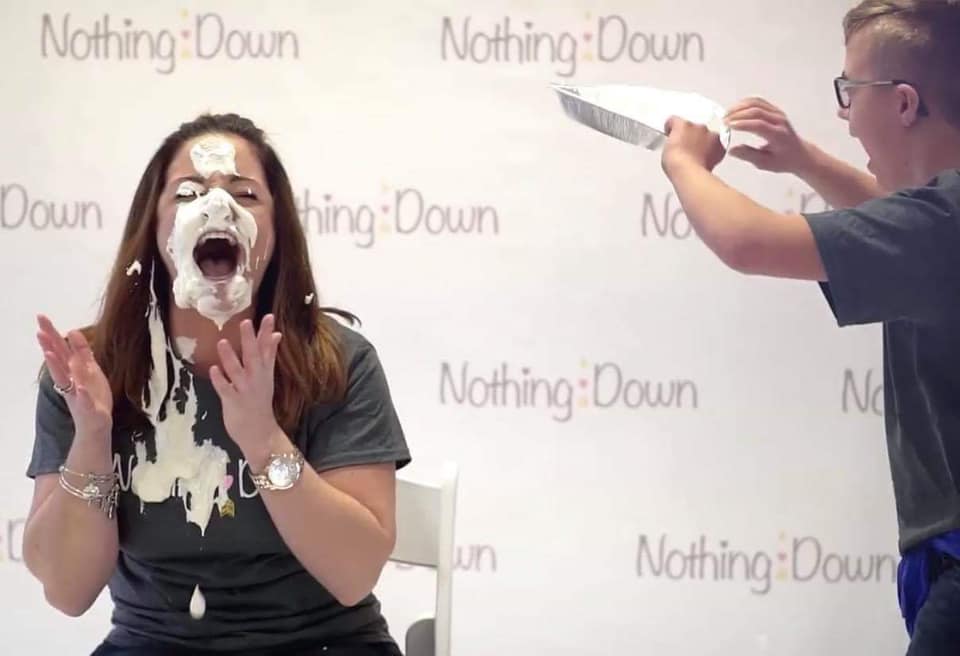 Last year, the Nothing Down World Down Syndrome Day program was able to educate students from school districts in 14 different states. Nothing Down hopes to double the number of participating schools this year, and believes that one day every school district in America will be celebrating diversity through the World Down Syndrome Day program.
To sign your school up for the World Down Syndrome Day program, email [email protected] You can find out more information on the Nothing Down organization by visiting.