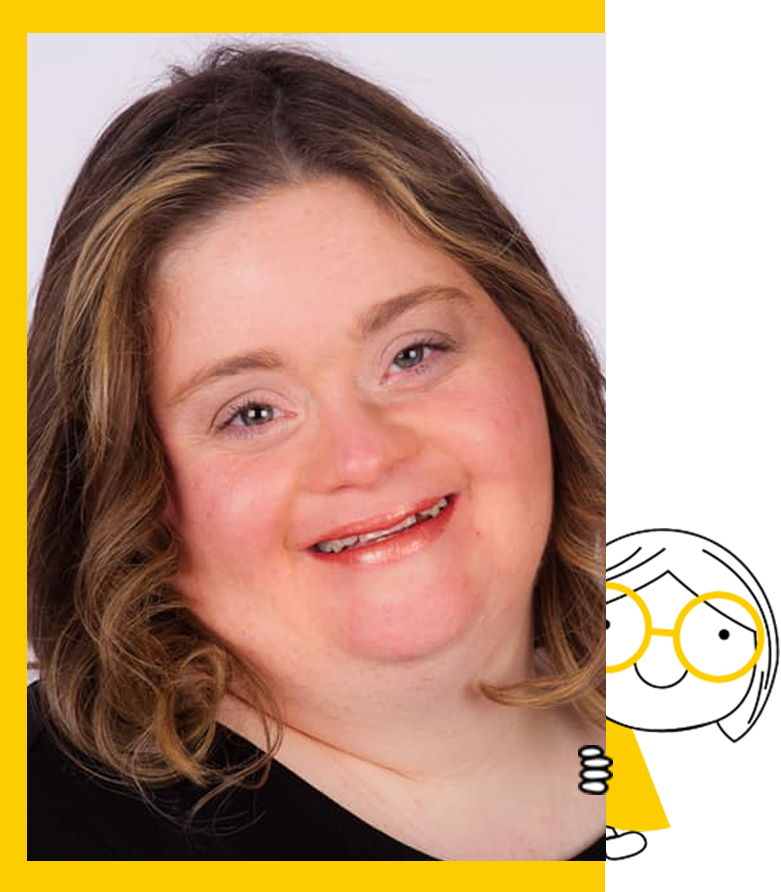 Christine Alicia Palladino is a resident of Montgomery County, PA. This year she has been selected to serve as an International Ambassador for Nothing Down, an organization aiming to change the way that people view Down syndrome by eliminating the stigmas that are often associated with disabilities.
Christine will be celebrating her 40th birthday this May and is so excited to celebrate this milestone birthday. She is a Special Olympics Athlete who has participated in horseback riding, soccer, basketball, baseball, volleyball and track and field through the years and currently competes in swimming, bowling, and bocce. She is fortunate to have won dozens of Gold, Silver and Bronze medals through the years. She was a Blue-Ribbon Equestrian for 21 years. Christine attends the Summer Pennsylvania Special Olympics State games every June held at Penn State Campus for swimming and attends the Fall State Games at Villanova University for Bocce. She also attends the Special Olympics Sports Camp yearly where she can play many of the various Sports and try new ones out!
Christine was in a performing arts group for 15 years; dancing, singing and performing on stage in countless productions and concerts. Her favorite role was playing ChaCha DiGregorio in Grease! She has also sung the National Anthem twice at the Buddy Walk for the Reach for the Stars group.
Christine has been the owner of a LuLaRoe franchise with her sister for the past two years. Christine has participated in the Pennsylvania Miss Amazing Pageant for the last three years. She attends the Tim Tebow Foundation Prom for the past four years and loves dancing the night away! This year, Christine, her sister, and her mother collected over 400 gowns for those invited to the Prom.
Christine has attended the National Down Syndrome Society Gala in New York City for the last several years and enjoys traveling to New York City and feeling like a superstar.