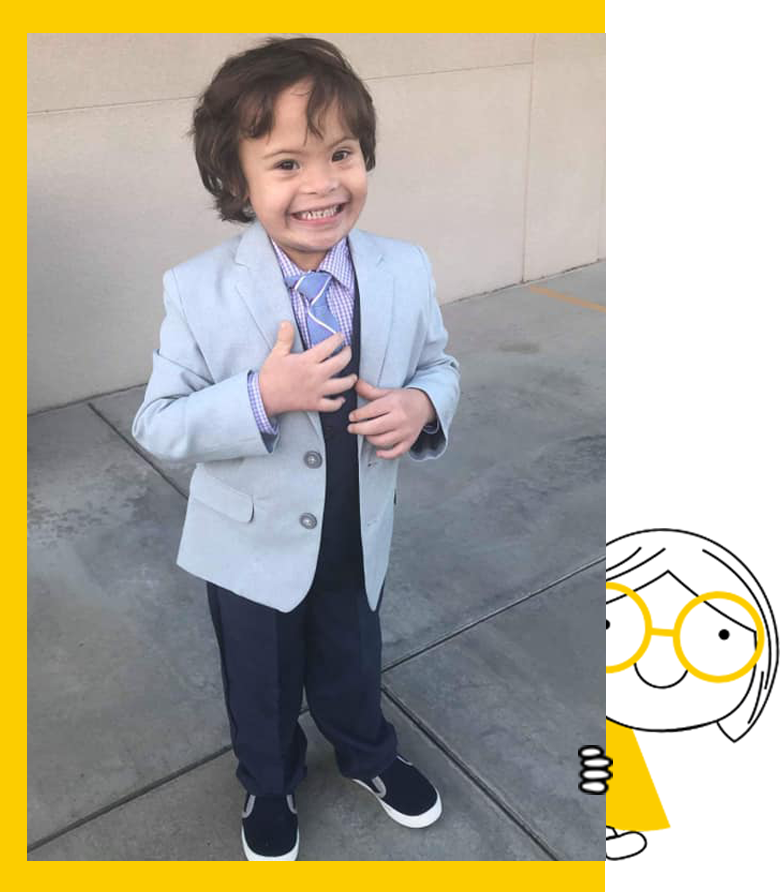 Alex is a fun-loving and happy 5 year old who loves music, dancing, and people. His initial shy personality opens up in to a wild and crazy guy once he is familiar with his surroundings. Alex can often be found playing the guitar or drums, inventing dance moves, or trying his hand at photography with his new camera. He loves to learn from the people around him and takes everything in that he sees.
Alex is fully-included in his neighborhood school where he is in grade TK. Inclusive education from preschool to this point has been a huge positive for Alex who is very supported by staff and his peers. He has flourished in this environment and continues to grow and show us each day all he is learning at school.
TAlex was fortunate to be part of a 2017 televised World Down Syndrome Day Public Service Announcement with the cast of Born this Way and the A&E Network and the 2015 Impossibles World Down Syndrome Day Calendar and article. He is featured on this year's Nothing Down calendar (August) and briefly in Nothing Down's Dear Doctor documentary released last year.
Through this opportunity, we are excited to show the world that there is Nothing Down about Down Syndrome! You can follow Alex on Facebook at his page Down With Alex (@downwithalex).