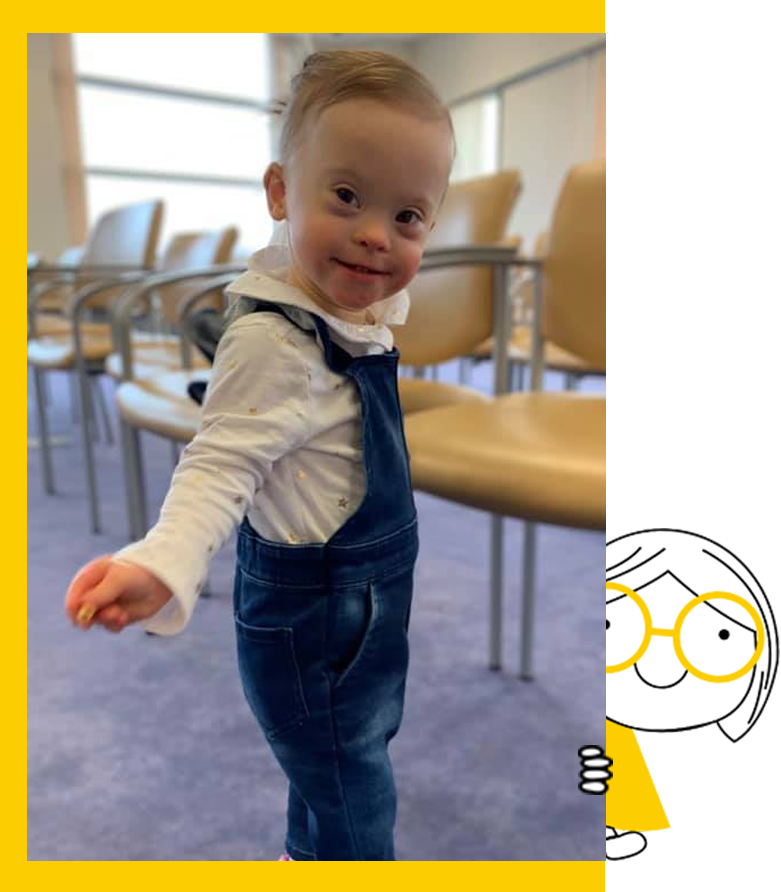 Lila is our sweet, smart, joyful, and resilient 1-year old girl. She walks, climbs, plays with her toys, and uses sign language to communicate. Her biggest fans are her big sister, big brother, and of course mommy and daddy!
She came into the world three weeks early and immediately went into the NICU. She needed oxygen and a feeding tube and was predicted by doctors to be there for 4-6 weeks. She was off oxygen after 24 hours and off her feeding tube after 2 days, she went home with her family at 5 days old. She is a sassy fighter and continuously shows that her possibilities are limitless!
Lila loves to dance to country music, especially Luke Bryan! She builds with blocks, plays ball, and feeds her baby dolls. She loves veggie straws and even made up her own sign to communicate that is what she wants! When she sees that her sister or brother is sad or upset, she immediately goes to them and gives the sweetest hug ever.
She completes our family and we wouldn't change one thing about her!