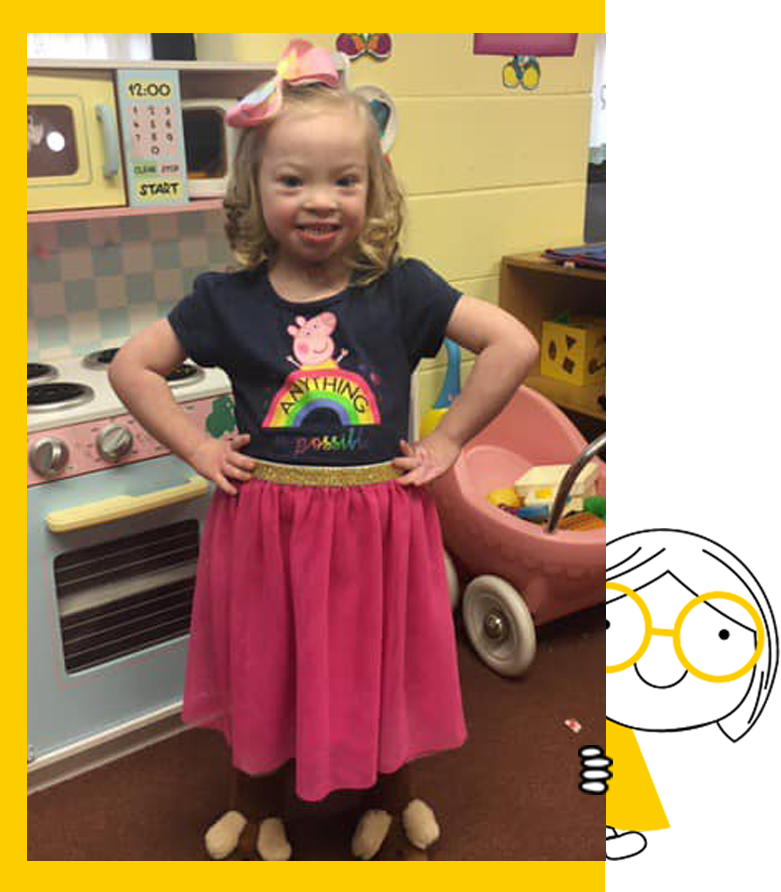 Bernadette is an adventurous five-year-old who loves to laugh and make others laugh with her. This year, she started mainstream preschool and has made a bunch of new friends. There is nothing she enjoys more than waking up in the morning and heading off to school. Bernadette also loves to dance. She takes ballet and tap class, something she has done since she was 2 years old. This spring she will dance at a local mall, the Ronald McDonald House and this summer she will appear in her third dance recital.
Bernadette's road has not always been the easiest. At two months old, she had an ostomy placed to help with her Hirschprung's disease and at two years old, she was fitted for a tracheostomy to help with her chronic airway problems; both of which have been removed. She braved through many, many procedures and has since had both devices removed, working her way toward a life of fewer doctor visits and shorter hospital stays. Through all her her medical problems, Bernadette earned a well-deserved reputation for being both a rock star and a warrior.
Bernadette has a great big sister, Addison, who is ten, and an eight-year-old English bulldog named Rizzo, who started out as her protector but has turned into her partner-in-crime.